Lisa Cuerden is a positive force of nature, producing outstanding results for everyone she engages with. Based in Brighton, Lisa teaches Vinyasa, Hot Yoga and Yin Yoga in health clubs, studios and businesses as well as running 1-1 yoga sessions and massage.
From helping busy yoga devotees to enjoy her teaching from wherever they are through her Online programs to creating relaxing yoga retreats at thoughtfully chosen UK and European locations, Lisa brings yoga to everyone.
Highly regarded as a Fitness and Yoga Presenter she teaches at many UK and European events.
Lisa's own 'personal' training used to be very weight training focused achieving British Deadlift Champion in 2012 and then broke her own record again in 2013, due to going through a challenging experience in regards to her health she decided to stop this and connect a little deeper with what her body and mind really required.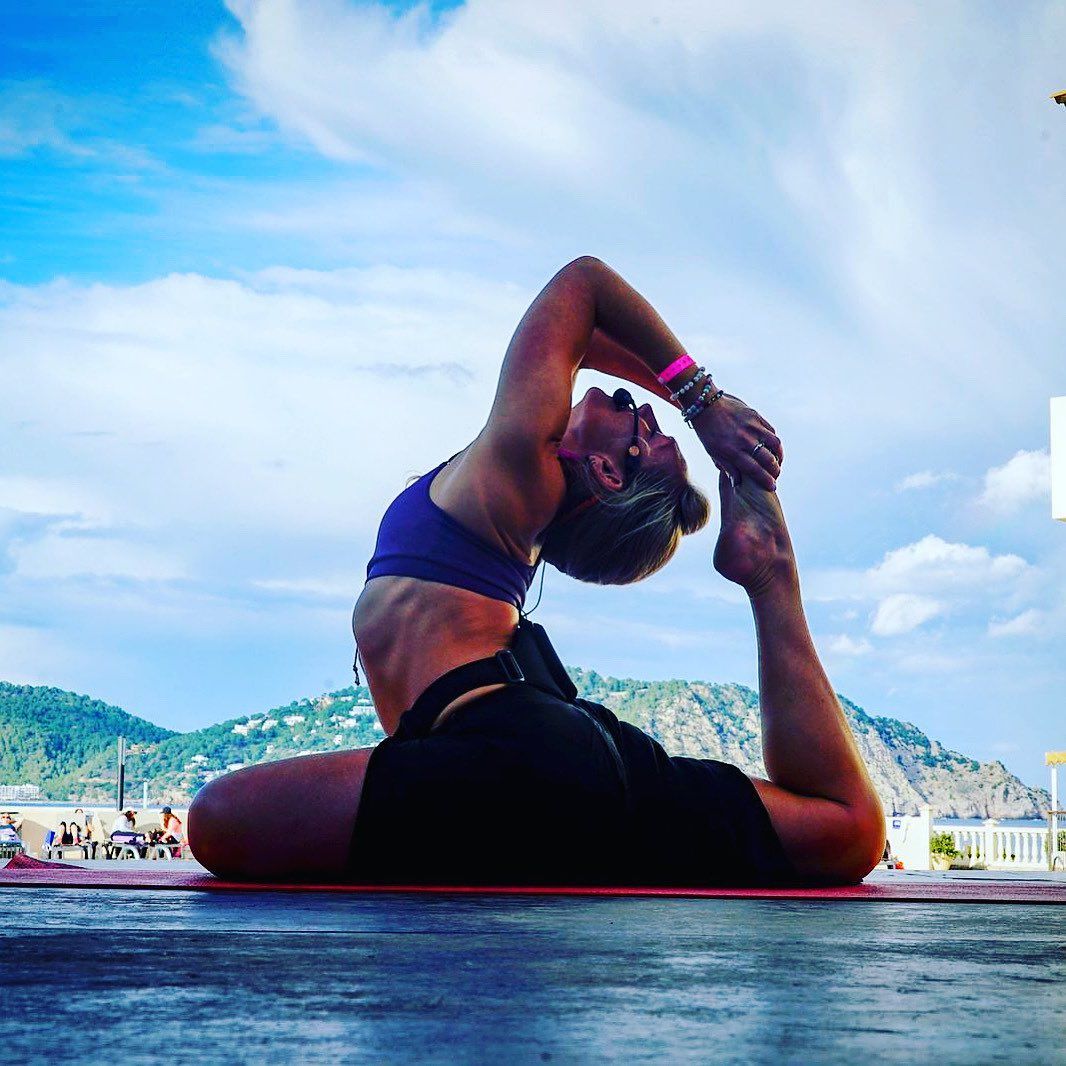 Lisa's Yoga Journey and Training
Lisa has completed training programmes in London, Los Angeles and Bali where she worked with the Feeling Soul Good Yoga Academy, delving deeply into the chakra system. Her personal yoga journey continued in Goa and India, culminating in 200 hours of yoga teacher training with the Dylan Ayaloo Academy.
In July 2019 Lisa did another 300 hour teacher training in Austria with well known and highly regarded yoga teacher Dylan Werner. She was pushed to her limits physically, mentally, emotionally and spiritually. From sleeping in the forest for 24 hours with nothing but a sleeping bag and water to the 3.5 hour challenging classes every morning and that was just the start of the day. She came back with a stronger physical practice, a whole new way to sequence classes working with the myofascial meridian system, a deeper understanding of anatomy and a stronger handstand. Plus a deeper knowledge of the different types of meditation and a brand new love for Kirtan.
In 2021 Lisa did a SOMA Breath training with Niraj Naik out in fabulous Ibiza, she was blown away by the huge impact that this breathwork can have in changing peoples physical and mental well-being.
'My experiences have taken me on a transformational journey learning to be at peace with my mind and my body. Yoga has changed my life for the better and I am loving this journey'.