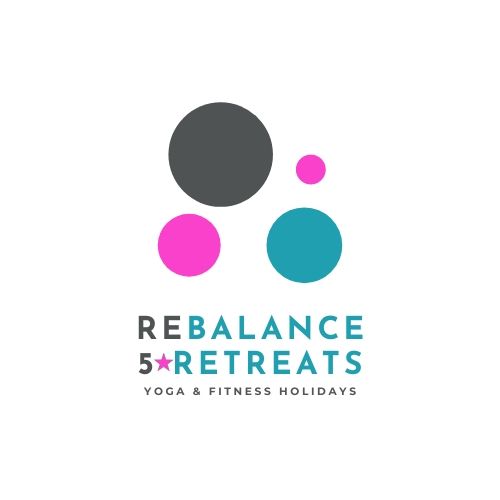 REBALANCE 5* RETREATS - YOGA & FITNESS HOLIDAYS WITH LISA CUERDEN & MIKE BINES
POSTPONED UNTIL NOVEMBER 2021
Mike and I are so so so excited that 2020 sees our very first 5* Yoga and Fitness retreat holiday in Antalya, Turkey
On the 7th November we will fly out to Turkey to the Barut Lara 5* Hotel for a wonderful week of Fitness and Yoga with international Yoga Teacher/Presenter Mike Bines and myself Lisa Cuerden.
Secure your early bird price before the end of January 2020 by leaving us a deposit TODAY
Welcome to all the information regarding Lisa & Mikes first ever REBALANCE 5* Yoga & Fitness Retreat at the amazing 5* BARUT LARA HOTEL in Antalya, Turkey.
Here are the details of the very minimum that will be included in our retreat:
* 4 Yoga and Fitness Classes a Day with Mike Bines and Lisa Cuerden
* A 5* 7 night stay in the most amazing BARUT LARA HOTEL in Turkey (there is also the opportunity to join us for 5 nights – email us and we can supply those details and costs)
* The hotel is a fully inclusive hotel that caters for all eating requirements
* Flights included (see finer details below)
* 22kg luggage, plus 10kg hand held luggage
* 3 Course inflight meal. Outbound and inbound.
* Transfers to and from the hotel (transfer time is 20 minutes)
* Superior rooms with pool or garden views
* Evening entertainment (which is incredible)
* Lisa and Mike are on tap for advice and support throughout your stay so if you are coming on your own there is no need to worry.
Please feel free to click on this link to view the beautiful hotel: https://www.facebook.com/pg/LaraBarutCollection/photos/?ref=page_internal
This Hotel is amazing, Mike and I were there last year teaching as their fitness super stars and we had the most amazing time.
Flight information:
Birmingham
Departure from Birmingham 7th November 09.00 - Arrival Antalya 16.25
Departs from Antalya 14th November 17.25 – Arrival Birmingham 19.10
Stansted
Departure from Stansted 7th November 14.05 – Arrival Antalya 21.15
Departure from Antalya 14th November 22.15 - Arrival Stansted 23.40
Price Information *These are our early bird prices, prices will vary slightly after end of Jan 2020*
All Rooms are Twin Rooms based on 2 people sharing
Per Person the total cost is £1120 based on 2 people sharing (If you would like Single Occupancy this works out at £1250 Per person)
*To Confirm your booking all we require is a £200 deposit per person and confirmation of which airport you would like to fly from plus your DOB*
You can then choose to pay by instalments or make full payment – this is due by 1st July 2020.
To make your payment of your £200 deposit please make a bank transfer to:
MIKE BINES
Account Number: 51496751
Sort Code: 40-32-03
Reference: NAME/REBALANCE.
We will reserve your seat on the flight and your place on our 5* Retreat.
.