Winter Yoga Retreat Day, Oxfordshire
WITH LISA CUERDEN & MAUDE HIRST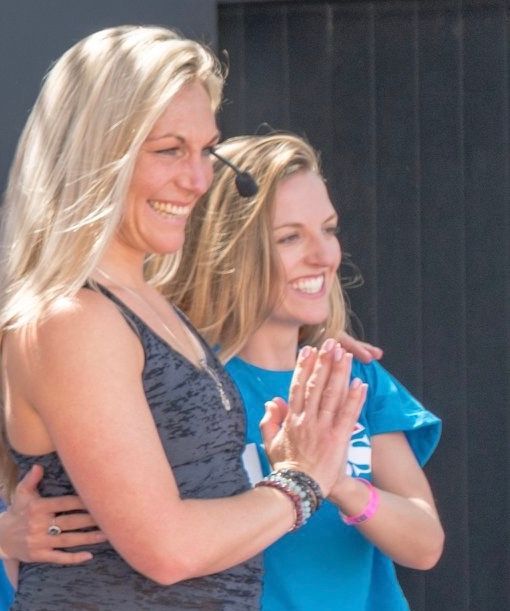 Date: Saturday 9th November 2019 - LIMITED SPACES AVAILABLE
Location: David Lloyd, Oxford
Time: 11.30-17.30
Cost: David Lloyd Members: £80.00 per person Non Members: £85.00 per person
There is still time to book yourself on the Winter Yoga Retreat Day with myself & Maude Hirst on Saturday 9 November at David Lloyd Oxford ♥️
This wonderful day includes intention setting & manifesting your dreams, myofascial, strength condition and flow class, movement meditation, handstand inversion practice & play and a theata brainwave healing meditation as well as a scrummy vegan lunch!
Schedule for the day:
11.30-12.00 - Opening Circle with Maude and Lisa
12.00-12.30 - Intention Setting & Manifesting your Dreams led by Maude
12.30-14.00 - Myofascial, Strength Condition and Flow Led by Lisa
14.00-14.45 - Vegan Lunch
14.45-15.30 - Movement Meditation with Maude Hirst
15.30-16.30 - Handstand and Inversion Play with Lisa
16.30-17.00 - Theta Brainwave and Healing Meditation Led By Maude
17.00-17.30 - Closing Circle with Maude & Lisa
Option to use the spa facilities after the retreat day for the price of £10 for non members.
We will be assisted on the retreat day by the amazing Hayley Bamford and Joe Houze.
BOOK YOUR PLACE BY EMAILING: [email protected]